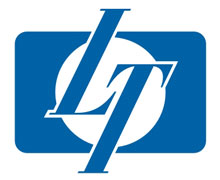 Lighten Holdings
(hereinafter refer to LT),
is a
p
rofessional Lighting supplier of one-stop LED & Solar Light Solution—specially serving the Lighting project clients & contractors,
with
Industrial Lighting, Commercial lighting, and Engineering Lighting etc., the Housing/Heatsink, the Led driver and Luminaires
solution available, as well as professional customization service.
LT is committed to providing customer with high quality and competitive goods and service. Startup in Die-casting housing since 2000, LT gradually enters into Led drivers, and Luminaires. After developing for decades, LT has integrated the industry resource, and
upgraded to be a one-stop Lighting solution supplier. By investment, acquisition or strategic cooperation, LT consists of the following divisions.
1)
LED Light Housing Division-----Die-casting aluminum casing, Heatsink kit, Aluminum profile casing, Hardware processed casing etc., as well as customized mold/tool and customized housing.
2) LED Luminaire Division----------LED High bay, UFO, LED Floodlight, LED Street light , LED Area light (Shoebox), LED Track light, LED Downlight, LED Garden light, LED Explosive-proof light, LED Grow light, LED Canopy, LED Sport light etc.,
3) LED Driver Division---------------LED CC Driver, LED CV Driver, LED Dimming Driver (Dali/Triac/0-10V/CCT changing) Solar controller,Smart Driver (Wifi/Bluetooth/Lora/Plc/Zigbee/ Iot ), etc.,
4) LED & Solar Light Division------Solar streetlight, Solar Garden light, Solar Lawn lihgt, Solar Wall light, Solar security light
5) LED Service Division-------------Outsourcing service, Quotation, sampling, QC, QA, order-following, Logistic; Professional customization service, ODM/OEM, Mold/Tooling development, Design service; SKD/CKD solution etc.,
6) New Project Division
To advance with times, we continue to introduce the state-of-the-art technology and equipment, meanwhile combine the industry resource through investment and acquisition, so to offer our clients with one-stop solution for LED & Solar lighting.
With high quality goods and service, we have achieved the trust and recognition of customers around 50 countries, special for North America, Euro, South America Mideast and Africa market. Many well-known international corporations have developed the partnership with us.
Our commission: Lighten the world, Better your life.
Our belief: Don't ask what money clients can make for us, but ask what value we can create for clients; Help our clients make money first, Customer win, then we will win, WIN-WIN.
Our Priority: Customer first; Quality first.