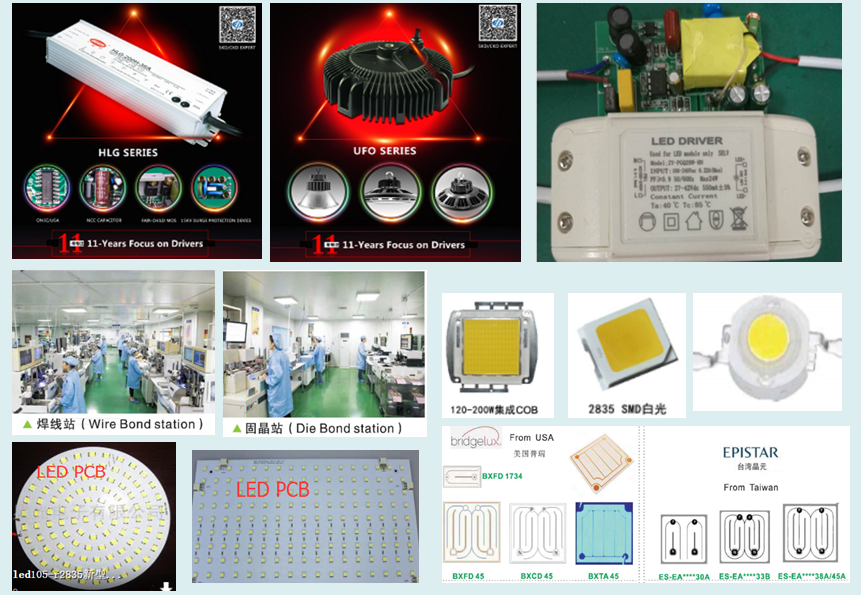 After decades of developpment, Today, Lighten ad its strategic partners have established a powerful LED & lighting manufacturer system, with 7 share-holding factories and over 5000 staffs, we are able to handle full range of lighting products you are looking for. And we also undertake the complete engineering project around the world. (see the
corporate structure)

. Lighten Manufacturing system consists of both LED Finished Lamp division and LED Parts division.
For the LED Part Division, we are devoted to offer clients with ideal SKD/CKD solution, therefore, we have established the whole supply chains of LED lamps-----LED driver factory, LED chip packing facotry, LED housing-die casting factory, LED Plastic and Injection, LED mold tool, and other LED accessories.
Thanks to the integration of LED Finished lamps and LED Parts, Lighten developed itself to be a professional Provider of total lighting & LED solution, both the finished LED lamp and the LED parts, accessories., The products are widely applied in household, shopping mall, hotel,office, factory, and garden etc. Not only does Lighten bring people the warm and comfortable environment, but the environmental-friendly concept as well. Better quality, professional service and customer orientation philosophy, Lighten wins the confidence and recognition of customers in around 50 countries.